Floppy Eyelid Syndrome (FES): what is this condition and can it be a sign of sleep apnoea?
Written by: MR RADWAN ALMOUSA
Published: 06/08/2020
Edited by: EMMA MCLEOD
Floppy eyelid syndrome can affect the upper and lower eyelid and can cause red eyes and skin irritation. Mr Radwan Almousa, a highly skilled ophthalmologist from London and expert in managing the condition, is on hand to explain all you need to know about this under-diagnosed condition.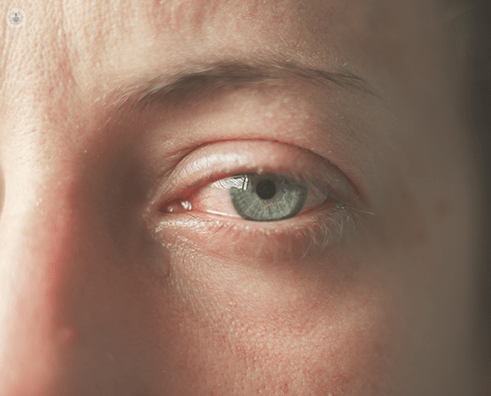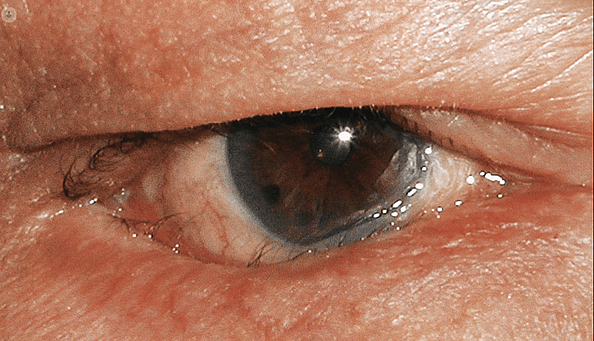 What exactly is floppy eyelid syndrome?
As the name implies, floppy eyelid syndrome is characterised by very elastic upper lids that became easily distorted and turned outwards with minimal lateral traction of the eyelid. The tarsal plate (the connective tissue behind the eyelid) is found to be rubbery, with a loss of fundamental rigidity, allowing the eyelid to be folded over itself with ease. It is usually associated with marked papillary conjunctivitis (a type of allergic conjunctivitis) underneath the eyelid with symptoms of irritation and red eyes.
What is the difference between entropion and ectropion eyelids?
Entropion is the inversion of the eyelid toward the eyeball, which causes the eyelashes to rub against the eyeball.It's mostly related to lid laxity that comes with age, albeit it could be related to eyelid scaring, which called "cicatricial entropion". Entropion is mostly noticeable in the lower lid, and when it is in the upper lid, it would be mostly cicatricial entropion.